B2B Group
3500 Virginia Beach Blvd, Virginia Beach, VA 23452
23452
Group hosted by Linda Carrington of Diversified Strategies
Every Wednesday morning from 6:30AM – 8:30 AM
3500 Virginia Beach Blvd. 4th Floor!
Virginia Beach, VA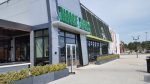 701 Lynnhaven Pkwy #1046, Virginia Beach, VA 23452
This B2B Group is led by Tonya McKinney and meets in the meeting room of Maggie McFly's in Lynnhaven Mall in Virginia Beach, every Tuesday at Noon.
This group is led by Tom Carlson and it meets every other Friday at 8AM at Angelo's Steak and Pancake off of J. Clyde Morris Blvd. in Newport News.